Last summer one of my best friends interned as a computer programmer in Seattle. While I missed seeing her, I was ecstatic to hear her stories of the West Coast and the interesting places she was visiting. So when I moved out west, I instantly asked her what her favorite trip was – and without hesitation, Vancouver, B.C. was the answer.
Taking a Friday off from work, I was able to spend a long weekend in Vancouver. This past November I spent a long weekend in Montreal and absolutely loved the city, so I was expecting nothing less from Canada's western coast! While I ultimately enjoyed Montreal more, I had a great solo vacation in Vancouver and would recommend it to anyone wanting a relaxing international vacation. I was also able to see a ton of attractions within a few short days, my favorites listed below.
Capilano Suspension Bridge
One of the first attractions I visited was the Capilano Suspension Bridge, located just north of the city. I was able to take a free bus from Canada Place (on the water) to the bridge, and once there only had to pay admittance to the park.
What surprised me the most about the park was that what I was most excited for, the bridge, was not even close to my favorite part. Pictures of the bridge had made it look much more thrilling and terrifying, but for someone not already scared of heights, it didn't provide enough of a fear factor.
The rest of the park was more entertaining, in an educational way. I was able to climb throughout the trees, getting, as the park referred to it, a 'squirrel's eye view.' The foliage was gorgeous and the park was informative, teaching about everything from the history of the trees to the importance of water (which I found to be the most interesting part). while my visit wasn't what I had expected it to be, it was fun and worth seeing nonetheless.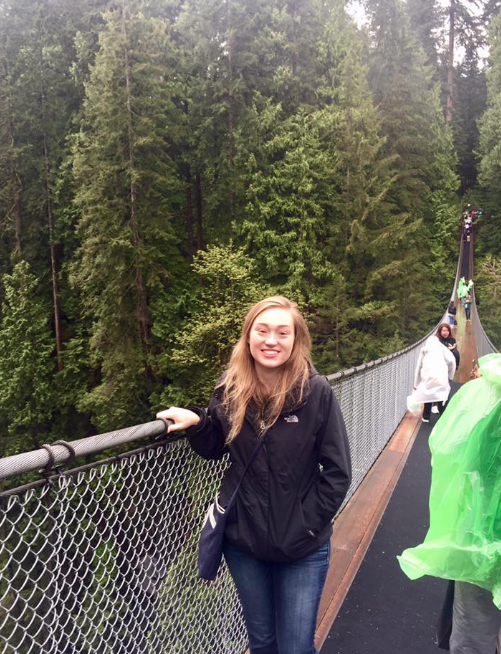 Stanley Park
One of my favorite parts of my Vancouver trip was Stanley Park. I spent an entire afternoon just walking along theVancouver Seawall, a stretch on the outskirts of the park with a trail to bike or walk around.
The views from the park were stunning no matter which direction I was facing. Not being particularly high in elevation, I was surprised by the visibility Stanley Park provided, especially when looking at downtown Vancouver. And while I walked only half the park, I was able to walk up to Prospect Point Lookout to see an overview of the Lions Gate Bridge and the port, which was just as impressive as the view of the city.
My entire time in Stanley Park was relaxing. While not necessarily a hike, I was able to walk around and get some fresh air, while at the same time seeing fun miscellaneous sites, such as the Brockton Point Lighthouse and the Girl in Wetsuit statue.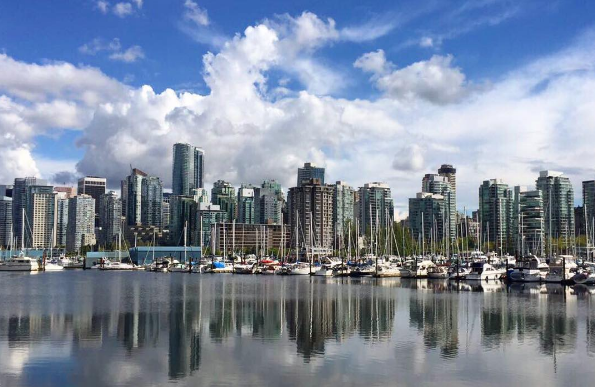 Granville Island
As I've mentioned a few times on this blog, I love markets. Therefore it should be no surprised that within a day I visited Granville Island, home to the Granville Island Public Market. The Public Market was fantastic, filled with tons of different foods that kept me full through both breakfast and lunch, as well as having local artisans who were more than willing to talk about their art. Beyond the food I ate, I also ended up purchasing some fantastic loose leaf tea at the Granville Island Tea Co., a store I would most definitely recommend.
What makes Granville Island even cooler, however, is the amount of art on the island. While the Public Market is amazing and hosts plenty of local artists, there are also many art galleries around the island, as well as the Emily Carr University of Art + Design, which is completely free to explore.
Granville Island was also easily accessible by sea taxi. While a tad expensive, I was able to save a lot of time headed to my next location by hopping on a ferry headed towards Yaletown, which dropped me off real close to downtown Vancouver. I was also able to cut a new path through Vancouver, one that included views completely different than those from a car or bus.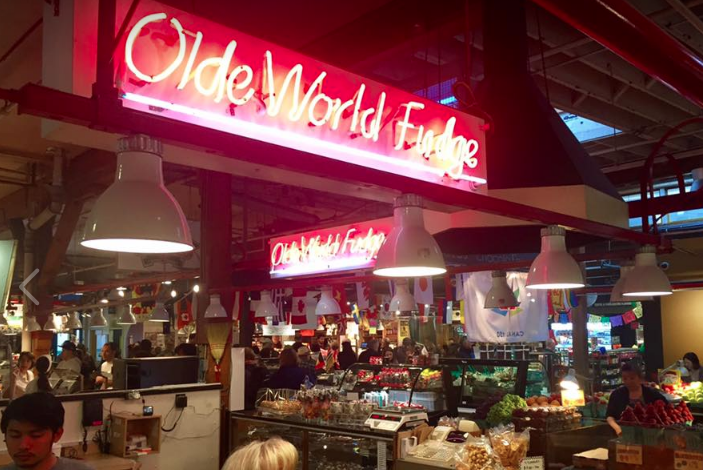 Bookstores
After hanging around tons of people at Granville Island for the majority of the morning, I wanted some time to myself. Naturally, I sought out books. After exploring the seven floored Vancouver Public Library for some time to decompress, I wandered around bookstores – and was not disappointed. A few minutes from the library was a fantastic triage of bookstores: MacLeod's Books, The Paper Hound Bookshop, and Albion Books.
MacLeod's Books was overflowing with books, to the point that navigating through the stacks and stacks of books was tricky. But while weaving in and out was at times a struggle, being surrounded completely by books and staff who were very knowledgeable about everything in the store was incredible.
While Albion Books was also interesting, with a big section dedicated to vinyl CDs, my favorite of the stores was The Paper Hound Bookshop. The store itself was tiny, with a much smaller selection, but the personalization of the store was amazing. While there were your standard delineations for rare books and books sorted by the author's last name, they also had fun categories for books – such as 'books with mice as the heroes' or 'books in imaginary lands.' It reminded me of the specialization of Powell's City of Books, which I loved during my Portland trip.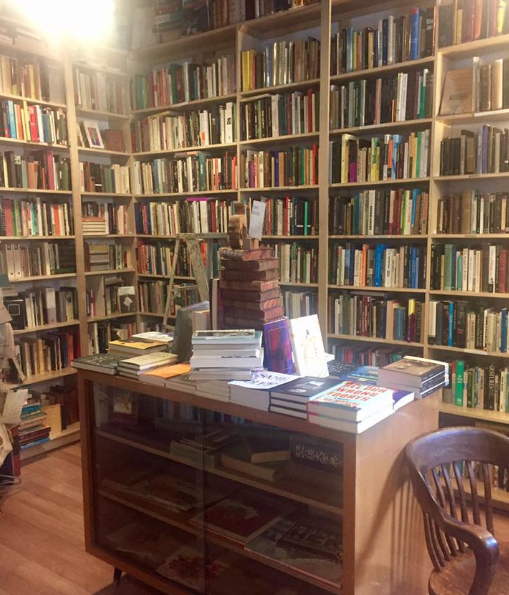 Vancouver Lookout
One of my favorite parts of exploring a city is finding a high point to look out of. While sometimes that means climbing a tall hill until I feel like dying (here's looking at you Petrin Hill!) other times it means paying a small fee to take an elevator up a building. In Vancouver, the Vancouver Lookout was just that.
Located on the edge of Downtown and Gastown, the Vancouver Lookout is approximately 550 feet up a building that has a 360-degree lookout deck. Entirely indoors, the Lookout had a similar feel to the Prudential Center, making me miss Boston a little bit more than usual.
What I found interesting about the Lookout was more than the view – while that alone was beautiful, especially as I arrived just before sunset. What really interested me, however, was the descriptions of what you were looking at that were located in front of each new window pane. I visited the Lookout on my last night and had been able to explore some of the city, so it was nice getting more backstory and history on each of the places, as well as reading about some places I would want to visit on a second trip!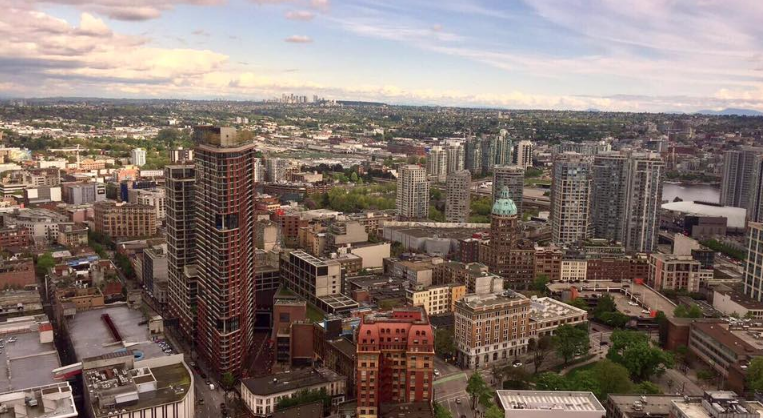 Highway 99 Drive
While I enjoyed my visit to Vancouver, my absolute favorite part of the entire trip was driving Highway 99. This surprised me, as I've never been the biggest fan of driving, but after my trip to Portland where I had a blast driving the Historic Columbia River Highway, I wanted to see if Vancouver's drive was just as nice.
It was even better. I drove from Vancouver up to Whistler, about an hour and a half away, and then drove back down the same highway. While Whistler is a popular destination in its own right for skiing, I just wanted a definitive place to stop, call my mom on Mother's Day, and turn around.
One of the craziest things to me was how different the drives up and down were. While the view while driving was consistently gorgeous both ways, when headed north there were few viewpoints or places to stop and take pictures, which resulted in my drive being the estimated hour and a half to two hours.
The drive back down to Vancouver was a completely different story. What felt like every five minutes there was a new place to pull off and explore, whether for a picture of the mountains or to check out a small beach. I made an effort to stop at every opportunity and wasn't once disappointed. While the ride back took about an hour longer, having the opportunity to explore some of the beauty only a few short moments away from a major highway was not only stunning but humbling as well.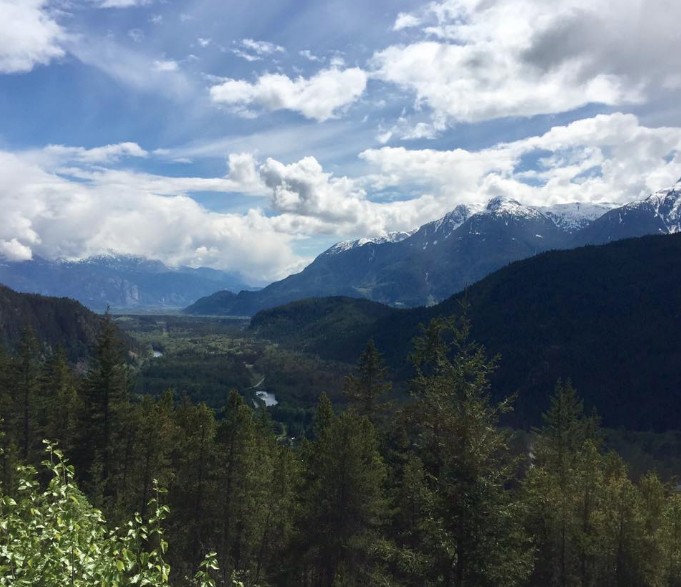 Vancouver was an awesome trip and for anyone living on the West Coast is a definite must. It is a great long weekend trip, and for those that enjoy skiing or snowboarding, there is an entire additional layer of attractions and mountains to see and explore.